WD G-Technology G-SPEED Shuttle XL Thunderbolt 3 - 80TB

Transportable, hardware RAID, 8-Bay Thunderbolt™ 3 Storage Solution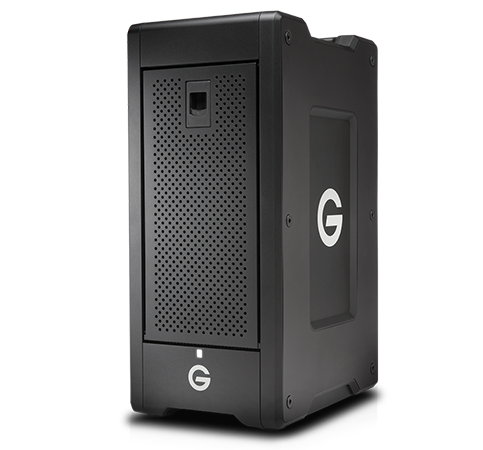 G-Technology Products
WD G-Technology Products
G-SPEED Shuttle XL Thunderbolt 3 - 80TB
Transportable, Hardware RAID 8-Bay Thunderbolt 3 Storage Solution with Enterprise Class Hard Drives, 5-Year Warranty
#0G05864-1
Get a Quote!
Click here to jump to more pricing!
Pricing Notes:
Pricing and product availability subject to change without notice.
G-Technology Products
WD G-Technology Products
G-SPEED Shuttle XL Thunderbolt 3 - 80TB
Transportable, Hardware RAID 8-Bay Thunderbolt 3 Storage Solution with Enterprise Class Hard Drives, 5-Year Warranty
#0G05864-1
Get a Quote!